Special Needs Teacher Training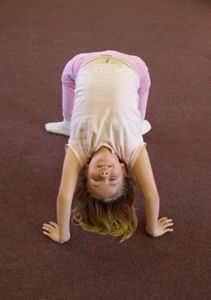 This course is for yoga teachers and work professionals with some working knowledge of yoga. With a firm foundation in yoga, and having been teaching students or working with special needs for some time, this training is a perfect supplement for your work, and is to introduce you to the concepts of yoga for those with special needs.
Most teachers tend to shy away from teaching special needs, mainly as they do not understand the 'condition(s)' they have. Some people are scared, some feel that they would 'feel sorry' for them, or for some it is too far out of their comfort zone to go there. These reasons are completely understandable, and as humans we do tend to fear that which we don't understand.
~
OFFERS THIS WEEK:
Please see Sales and Discounts page and also join the Mailing List to be updated when more offers are on!
~
This is a training programme designed for teaching 'special needs' is always a little tricky as the condition(s) of the students vary to sometimes a great degree. This training is set about to educate you more in the more common specialist needs. Within the training you will be learning not just about what postures, breathing, meditations, or relaxations are best for them, you will also a great deal more about the 'condition(s)' of the student. This training is to be educational as well as inspiring you with yoga postures and techniques in which you can use.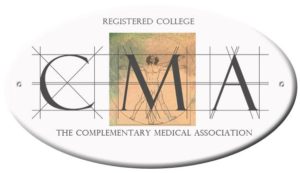 This course (both onsite and online) is also accredited with the CMA – Complimentary Medical Association (http://www.the-cma.org.uk/) – click here for MEMBER BENEFITS.
~
DISTANCE LEARNING AVAILABLE!
This course is only as Distance Learning at the moment and is £370.
For distance learning you will be required to do 12hrs of actual contact teaching with a special needs class, or one to one student. There are nine modules for you to cover in this training. You will be sent each one in turn and at the end of the module there are questions for you to research and answer.

On your starting of the course(s) you automatically will be sent a link for the Facebook private group. This is a place for you to introduce yourself, meet other students and qualified Yogakidzteachers, support each and swap ideas.
Topics covered are:
Why Yoga for 'Special Needs'?
8 limbs of Ashtanga.
Key aspects of Special Needs.
Teaching Special Needs.
ADD/ADHD – Background, Medical, Yoga Techniques, & Example Class Plans.
Autism – Background, Medical, Yoga Techniques  & Example Class Plans.
Cerebral Palsy – Background, Medical, Yoga Techniques  & Example Class Plans.
Downs Syndrome – Background, Medical, Yoga Techniques  & Example Class Plans.
Learning Difficulties – Background, Medical, Yoga Techniques  & Example Class Plans.
Professional Practice
Next Steps…
What you gain from the course:
Certificate of Diploma to teach Special Needs Yoga.
A hardcopy training manual with all the techniques and ideas in
FREE advertising on our sister website: www.yogakidz.co.uk – on the 'Teachers Directory' page
A working knowledge of teaching yoga to special needs with ideas and inspirations.
Support from Yogakidz Ltd.
Entry into the Yogakidz Private Facebook group where you can ask questions, share ideas and network.
Marketing Resources—Flyers/Posters/Business card templates, Legal information, Logos, bookings forms, term & conditions, and much more. You can also apply for a DBS with us on completion of the training.
For the first year on completion of the course(s) you will be mentored by us also so that you are helped you though any teething issues, and to make sure that you are happy with your new classes. You can raise any queries along the way, and we are also here for you if you just want to bounce ideas off us.
You may want to consider sending your details in for the Teacher Directory when you have finished your course(s). It is free!. Basically you send us the details about yourself that you would like on the webpage and then we will enter them under whichever course heading which you have qualified in (eg Parent & Baby Yoga Teachers/Classes'). This way people will contact you about any classes running in your area and bring you business.
ALL COURSES: The only extra cost after the course is that you need to pay a one off fee of £25, this registers you with us and allows you to use the Yogakidz Yoga Teacher title (the Yogakidz name is now recognised worldwide!). This gives you permission to use the Yogakidz logos and stationary, as well as much more information created by Yogakidz. You will have complete access to the resource page where you will find poster, flyer, business card templates, legal information and much more. The resource page is also constantly being updated year upon year.
Make A Booking
PAY PER MODULE IS ALSO AVAILABLE – Please contact us for more information if this is a better option for you (distance learning only)
NB: Courses are non refundable after booking, however it maybe possible to transfer to another course.
PLEASE EMAIL AFTER BOOKING TO STATE WHAT DATE AND VENUE YOU WISH TO ATTEND – Thank you!
Terms/Conditions. Code of Conduct, Disclaimer – please click here
TO BOOK WITH OFFERS & DISCOUNTS PLEASE CONTACT US FOR PAYMENT DETAILS – office@yogakidzworldwide.com