Yoga Teacher Training Courses
 Yogakidz Worldwide offers teacher training in Pre & Post Natal Yoga (includes Pregnancy yoga training, Birthing yoga, and Post Natal yoga training), Baby Yoga (6wks to 10mths/pre-mobile), Toddler Yoga (12/18mths to 4/5yrs), Children's Yoga (3 to 12yrs), Teens Yoga (13-18yrs) and Special Needs Yoga (all ages). We have a course also in, Mindfulness, Movement, Meditation and relaxation that is aimed at all ages, and ANYONE can book and learn to teach it!
NEW COURSE! You can now train in Baby Massage, see the webpage for full details! – Baby Massage Course
We also train school teachers and parents (distance learning course coming soon) in yoga techniques in the classroom or home (more details on training below – scroll down the page).
YOGAKIDZ WORLDWIDE CAN CREATE A COURSE SUITABLE FOR ANY ORGANISATION, IF YOU REQUIRE SPECIALIST TRAINING (EG: for Children with certain difficulties, or OAP'S with Dementia, etc) THEN WE CAN CREATE THE RELEVANT TRAINING FOR YOUR STAFF/TEACHERS. Please contact us for more details and to discuss your requirements.
The onsite Childrens Yoga Teacher Training is also accredited by Yoga Alliance Professionals , on completion of the training course you can then register with Yoga Alliance. PLEASE NOTE: Although the distance learning Teacher Training Courses are not accredited by Yoga Alliance Professionals, all courses are Yogakidz Worldwide accredited and are recognised nationally and internationally.
(Sign up for courses can be made further down this page…or visit the individual training areas also)
These training courses (both onsite and online) are also accredited with the CMA – Complimentary Medical Association (http://www.the-cma.org.uk/) – click here for MEMBER BENEFITS and the IICT (https://www.iict.co.uk/yogakidz – this organisation also requires you to have 200hrs teaching certificate also in order to join).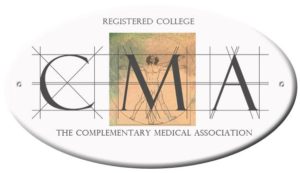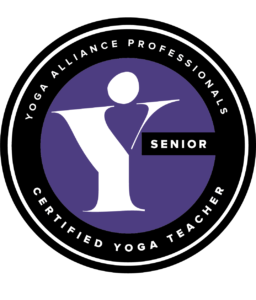 With Yogakidz you can either choose to do your training at one of our training locations over the course of a weekend or via distance learning (online/e-mail or postal), from your home or work location. Please read below for full details and for links to the individual training programmes (Pre & Post Natal, Baby, Toddler, Child, Special Needs,Teachers Yoga Training & Anatomy).
ALL COURSES ARE MARKED & ASSESSED BY A SYT, WHO IS ACCREDITED BY YOGA ALLIANCE PROFESSIONALS
STUDENT TESTIMONIALS (click here)
Training Weekends
The Training Weekends involve attending for a weekend and learning with other students/teachers and having full group interaction as part of the course. The Yogakidz trainer will be there to advise and teach you all you need to know about your chosen training programme, be it baby yoga, toddler yoga, children's or specialist yoga.
All of the weekends cover teaching an interesting/exciting yoga class for that age group (baby, toddler, child. teens, special needs, mindfulness, Pre& Post Natal etc). Group interaction allows you to share your existing knowledge and experience with others and perhaps learn more than you would if doing online learning. Full support is given during training and you can contact Yogakidz should you have any concerns or questions after the weekend and during your new classes. One to one onsite training is also provided, and arranged at your convenience (please contact us if this is your preference and to arrange).
After completing the full ONSITE Pre & Post Natal Yoga Teacher Training, ONSITE Teens & Mindfulness Training, and/or the ONSITE Children's Yoga Teacher Training Courses, you can then join Yoga Alliance Professionals. Please click here for the benefits of joining Yoga Alliance Professionals.
However, in this day and age, taking time out, cost and travel can become a bit of a hindrance and so distance learning is more appropriate.
Online Learning
IMAGE BELOW LINK TO OUR ONLINE TRAINING CENTRE
Online is done from your own home or your own chosen location. All courses are in 6-16 sections depending on the course. On enrolling will gain access to the course content at various times throughout your training. Each module contains a PDF which is the main content of the module, and set questions. There may also be graded questions for some parts of the course. Video examples, extra article and audios are available for your added learning in various modules throughout the training. On completion of each section, which is done at your own pace and in your own time, a Yogakidz tutor will mark your answers and comment if need be, then send that back to you. You continue with the course after each module is completed. You can email and Skype any time during the training. Skpye sessions can be organized at both student and tutor's convenience.  On successfully completing that section you will then be sent the next section, and so on and so on until you have completed them all. There is also some filming required for some parts of the course, for some of the courses but not all. On satisfactory completion of all of the course(s), you will be sent via post your Diploma certificate.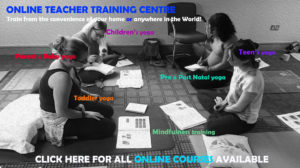 Throughout your online (which must be completed within a year of starting – with 2yrs for the Pre & Post Natal course), you can contact Yogakidz via e-mail or phone with any questions or concerns about your learning or the course content. Support and Mentoring is there also on completion if you need it.
Some of the courses require you to have a webcam/video or phone/video camera in order to film yourself doing parts of a class (an actual class or on your own is fine) and so you can monitor yourself and the tutor can check your progress and understanding. Please do not be daunted by this, it is a very small part of the course but one that is very valuable for your learning. Yogakidz does not use any of your provided answers or films for any other purpose than the assessment of the course(s) (unless agreed otherwise).
ALL COURSES: The only extra cost after the course is that you need to pay a one off fee of £25, this registers you with us and allows you to use the Yogakidz Yoga Teacher title (the Yogakidz name is now recognised worldwide!). This gives you permission to use the Yogakidz logos and stationary, as well as much more information created by Yogakidz. You will have complete access to the resource page where you will find poster, flyer, business card templates, legal information and much more. The resource page is also constantly being updated year upon year.
Course Options
Please click on the course you are interested in:
NEW COURSE: Baby Massage Course
Pre & Post Natal Yoga Course ~ includes: Pregnancy Yoga Training, Birthing Yoga Training, & Post Natal Yoga Training.
School Teachers/Parents Yoga Course
Mindfulness, Movement, Meditation & Relaxation Course
Make A Booking
PAY PER MODULE IS ALSO AVAILABLE – Please contact us for more information if this is a better option for you (distance learning only)
NB: Courses are non refundable after booking (transferring to another course is possible).
PLEASE EMAIL AFTER BOOKING TO STATE WHAT DATE AND VENUE YOU WISH TO ATTEND – Thank you!
Terms/Conditions. Code of Conduct, Disclaimer – please click here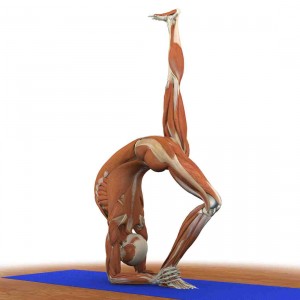 DISTANCE LEARNING Anatomy & Physiology Course
Course/Price includes books: Scientific Keys Volumes 1 & 2 -'The Key Muscles of Yoga' & 'The Key Poses of Hatha Yoga' by Ray Long MD FRCSC
.
ONLINE TRAINING STUDENTS – Please sign in here….