Anatomy & Physiology Course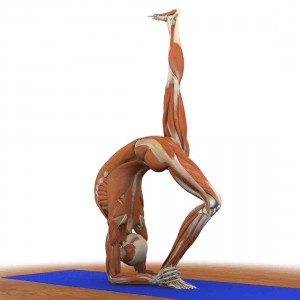 It is important that you have a basic knowledge of anatomy and physiology if you are to teach any yoga for pre & post natal yoga, parent/baby, toddler, children's, teens and special needs students. This course empowers you with this knowledge of the human being and also how this knowledge relates into yoga.
This course is for ANYONE who would like to further their knowledge on the human body and how it works. This course is also adapted to discuss and research into how the anatomy and muscles are used in yoga postures.
The course includes books: Scientific Keys Volumes 1 & 2 –'The Key Muscles of Yoga' & 'The Key Poses of Yoga' by Ray Long MD FRCSC
In this course we will not only address the medical/therapeutic aspects of the human body, but we will be looking at how the body moves and works in yoga postures. This topic should be researched and explored further in your training and personal study. We will touch on how the muscles work and move in various postures so that you get a reasonable idea of how the body works in yoga.
A percentage of all course costs are donated to Charities—'NSPCC' www.nspcc.org.uk and 'Save the Children' www.savethechildren.org.uk/*
By the end of this course you will have learnt about the skeletal system and the joints of the body, the muscles, the circulatory system, respiratory system and the nervous system. You will also gain an overview of how the body works in yoga postures, stretching and what muscles work where.
Topics covered are:
The Sketetal System
Joints
Muscular System
Circulatory System
Respiratory System
Nervous System
Yoga Postures and The Major Muscles
Any other aspect of anatomy & physiology that you feel you would like to know about…
What you gain from the course:
Certificate of Anatomy & Physiology training with Yogakidz
A hardcopy training manual.
A working knowledge of anatomy and physiology, and it's relation to yoga postures and movement,
Support from Yogakidz Ltd.
Entry into the Yogakidz Private Facebook group where you can ask questions, share ideas and network.
Marketing Resources—Flyers/Posters/Business card templates, Legal information, Logos, bookings forms, term &         conditions, and much more. You can also apply for a DBS with us on completion of the training.
For the first year on completion of the course(s) you will be mentored by us whenever you need answers to questions.  You can raise any queries along the way, and we are also here for you if you just want to bounce ideas off us.
Make A Booking
PAY PER MODULE IS ALSO AVAILABLE – Please contact us for more information if this is a better option for you (distance learning only)
NB: Courses can be 50% refunded after booking if within 2 weeks of purchase, and non refundable after 2 weeks of booking (transferring to another course is possible).
Terms/Conditions. Code of Conduct, Disclaimer – please click here
TO BOOK WITH OFFERS & DISCOUNTS PLEASE CONTACT US FOR PAYMENT DETAILS – [email protected]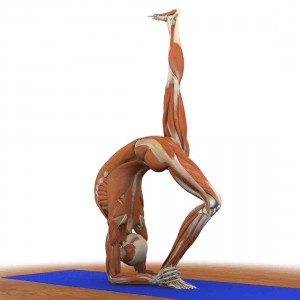 DISTANCE LEARNING Anatomy & Physiology Course
Course/Price includes books: Scientific Keys Volumes 1 & 2 -'The Key Muscles of Yoga' & 'The Key Poses of Hatha Yoga' by Ray Long MD FRCSC
PLEASE NOTE THAT DISTANCE LEARNING VIA POST WILL BE AN EXTRA £45 . THIS WILL BE REQUESTED ONCE YOU HAVE CONFIRMED WHICH METHOD YOU PERFER TO DO THE COURSE(S) IN.