FREE your MIND Facilitator Training
Become a FREE your MIND Facilitator.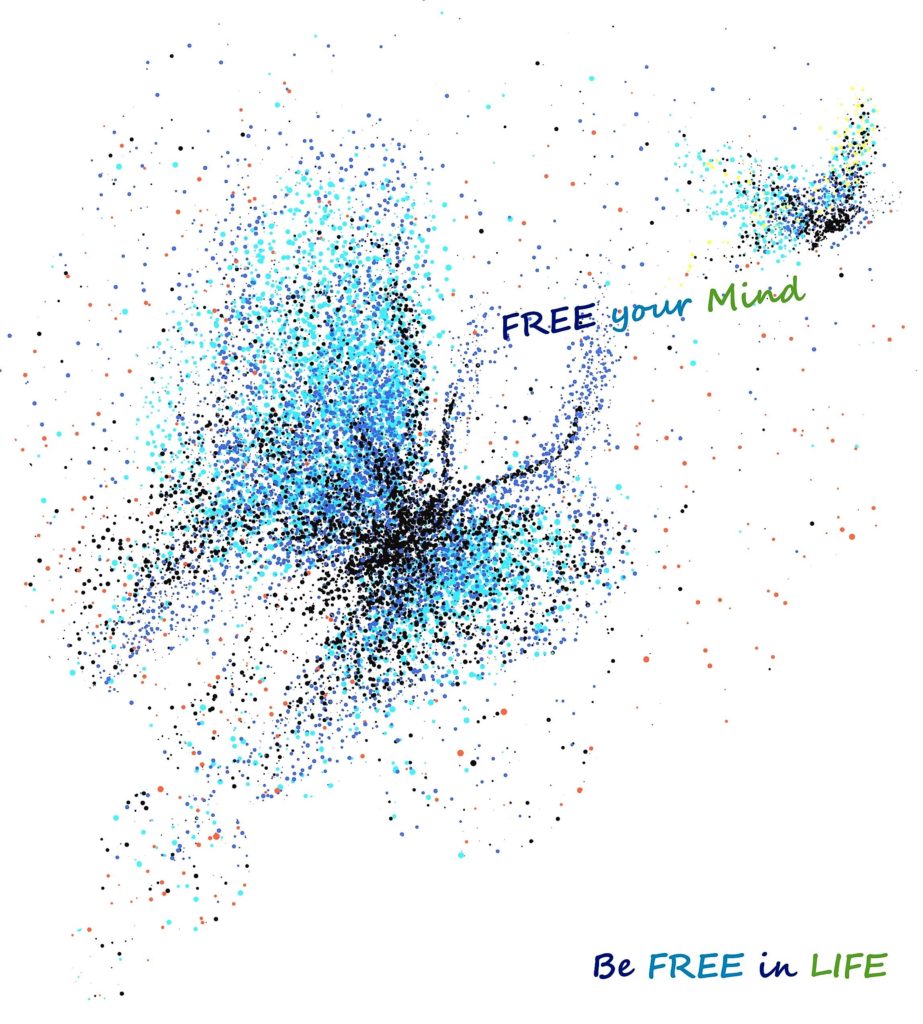 This training is  about how we can help a person's mental state. It involves no yoga postures but does bring in meditation, breathing and relaxation techniques that are aimed at the complete novice, so that the teachings are accessible to everyone.
FREE your MIND is about empowering people with tools and techniques for them to use for themselves to help their own mental health. At the moment we are focusing on Schools, and Workplaces, as these areas are most susceptible to having staff with anxiety, stress, depression and other issues, Causing employees to take time of work, or struggle in their daily working day.
The workplace can contribute positively to a person's mental health, may exacerbate an existing problem, or may contribute to the development of a mental health problem. The failure to prevent, recognise and treat mental health problems in the workplace has an impact on employers, employees and their families, and the community generally. Become a 'FREE your MIND' Facilitator and teach School Teachers and Workplace staff how they can manage their behaviours, thoughts and feelings better.
This is an amazing course that will empower you to empower others in better managing their state of mind, which can lead to a much happier, peaceful living. It has come more prominent in society, that many more people are suffering from stress, anxiety, depression, fatigue, anger issues, etc, than ever before. In particularly, Schools flag up for constant sickness absences of the teachers, that are off with conditions such as anxiety and those mentioned above, usually down to the pressures felt from target meeting and curriculum changes. Children's Centres feel very similar effects too. Corporations also, not only for those at the top of the ladder but all the others involved in the chain of a company, are all feeling these symptoms day to day. The only release for some is in a bottle of wine at the end of the day, a cigarette or two, or to comfort eat, other unhealthy addictions, etc.
A huge awareness for me in my work and life, is that 'Prevention is far better than Cure'. Why wait until we get ill before making some positive changes? This course can educate you for you to teach others in how they can better manage their lives and how they can handle stressful situations, starting with how they think, how they can create positivity in their daily life, and how they can relax.
On this course you will learn various modalities to teach a person or groups on how to:
– Become aware of negative thinking patterns and unhelpful thoughts, using various CBT techniques,
– Cultivate mindfulness in their life,
– How they can use simple but very effective breathing techniques to influence a more positive physical, emotional, mental and spiritual wellbeing,
– How to meditate, and learn meditations (that aren't 'too hippy or weird') for daily self-preservation,
– How to use Self Hypnosis effectively on and for themselves, including positive ego boosting, confidence boosting, positive suggestions, etc.
– How to relax, using relaxation techniques that will create calm and tranquillity in their whole being.
These areas are just the start of a person looking after themselves, but they are simple relatively easy techniques that those in busy roles can learn, and that are very effective when practiced.
This course is aimed at educating you in how to create self-help workshops for staff, in Schools, Corporations, and Workplaces.
The aim of this course is that you have all the information and tools so that you can present a 3-hour workshop, and/or half/full day workshops, with the aim that the individuals attending can use these tools in their daily life. The aim is to help people lessen their stress and anxiety in daily life. Stressful situations and sad situations will happen, that is life. However, if we can deal with the stresses and upsets in life using a different way of thinking and processing, and be able to relax, we will have less time off work, feel better about ourselves, and manage things more effectively. All in all, we will have a nicer sense of peace within ourselves and hopefully be a happier person for it.
This course (both onsite and online) is also accredited with the CMA – Complimentary Medical Association
You will also gain insight into the mental health issues prevalent at present in society and the workplace, plus access to research papers, on areas such as:
– Anxiety
– Depression
– Stress
– Fatigue
– Behavioural issues such as anger
This course contains invaluable tools for sure!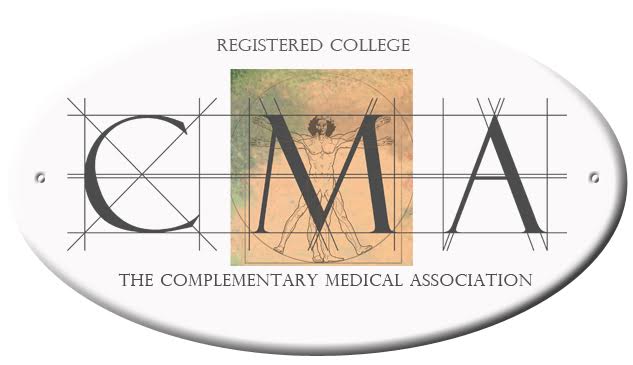 This course does not qualify you to treat people with serious mental health issues, or psychological disorders. You are not to work as counsellors or psychologists as that requires much more further training. However, you will facilitate self-help workshops that will provide people with empowering tools to use daily. The techniques you learn on this training can help prevent worsening conditions and help a person deal with daily activities in a more positive frame of mind. Thus, helping them 'Be FREE in LIFE'!
FREE your MIND is the brain child of Sarah Swindlehurst/Mulliner, our Senior Yoga Teacher & Trainer at Yogakidz Worldwide. The official website is here: http://freeyourmind-life.com/ and on completion of the training you will be able to add your contact and profile details on the website.
Our tasks as 'FREE your MIND' Facilitators, is to teach staff how to manage their own mental health when issues and situations arise, so that they feel more in control of their health and well-being. Empowering individuals and groups with CBT techniques, Mindfulness, breathing techniques, Meditation, Hypnosis, and Relaxation will certainly give them a better chance of coping with whatever life presents them with. The techniques given in this course can provide people with tools to use for day to day living, or even as they are waiting for professional help, such as counselling. Using one or more of the options given in this course, will give them a start in the right direction to health and wellness.
WHAT YOU GAIN FROM THE COURSE: –
– Diploma – 'Free your Mind' Facilitator which is also associated and accredited with Yogakidz Worldwide
– FREE advertising on website: http://free yourmind-life.com AND www.yogakidz.co.uk – on the 'Teachers Directory' page
– A working knowledge of teaching CBT techniques, Mindfulness, Self-hypnosis, Breathing, and Relaxation to work place staff in a variety of settings.
– Support from Sarah Swindlehurst/Mulliner (Founder of 'FREE your MIND', The Yogic Prescription, & Yogakidz Worldwide.
– Entry into the Yogakidz AND 'FREE your MIND' Private Facebook group where you can ask questions, share ideas and network.
– Marketing Resources—Flyers/Posters/Business card templates, Legal information, Logos, bookings forms, term & conditions, and much more.
– This course (both onsite and online) is also accredited with the CMA – Complimentary Medical Association (http://www.the-cma.org.uk/) – click here for MEMBER BENEFITS.
For the first year on completion of the course(s) you will be mentored by us also so that you are helped you though any teething issues, and to make sure that you are happy with your new classes. You can raise any queries along the way, and we are also here for you if you just want to bounce ideas off us.
You may want to consider sending your details in for the Teacher Directory when you have finished your course(s). It is free. Basically, you send us the details about yourself that you would like on the webpage and then we will enter them under whichever course heading which you have qualified in (eg FREE your MIND Classes/workshops). This way people will contact you about any classes running in your area and bring you business.
ALL COURSES: The only extra cost after the course is that you need to pay a one-off fee of £25, this registers you with us and allows you to use the 'FREE your MIND' Facilitator title (this and the Yogakidz name is now recognised worldwide!). This gives you permission to use the FREE your MIND and the Yogakidz logos and stationary, as well as much more information created by us and also Yogakidz. You will have complete access to the resource page where you will find poster, flyer, business card templates, legal information and much more. The resource page is also constantly being updated year upon year
We have online training to become a FREE your MIND Facilitator.
–
Please view our ONLINE Training page TO BOOK!