Mindfulness, Movement, Meditation & Relaxation Teacher Training
This training course is for absolutely anyone to do. It is designed for the student to learn how to use mindfulness in everyday living—through movement, meditation and relaxation, in order to bring about a serenity in a person.
This course teaches the  student about this so that they can then teach others the same, in a variety of settings a such as primary/secondary schools, colleges/universities, and workplaces. You don't need any particular background to partake in this course, just a willingness to learn for yourself and a willingness to teach others the same.
This course (both onsite and online) is also accredited

with the

CMA – Complimentary Medical Association (http://www.the-cma.org.uk/)

– click here for

MEMBER BENEFITS
ALL DISCOUNTS FOR ONLINE COURSES ARE TO BE BOOKED VIA THE SALES & DISCOUNTS PAGE (left of this page)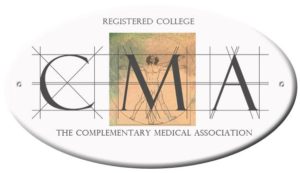 DISTANCE LEARNING AVAILABLE!
See below for the image to the YOGAKIDZ ONLINE TRAINING CENTRE – THIS IS WHERE YOU CAN BOOK FOR ONLINE TRAININGS: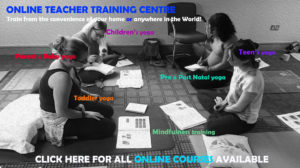 ~
NEXT ONSITE TRAINING DATES FOR THIS TEACHER TRAINING ARE:
~
* ONE-ONE Teacher Training is available over weekdays OR on a weekend, this usually takes place in Carnforth, Lancashire, however it is also done at locations near yourself. This training is on request, please contact Sarah (contact us) for more details *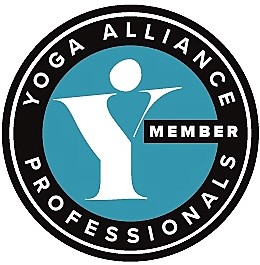 THE MINDFULNESS ONSITE YOGA TRAINING COURSE WHEN COMBINED WITH THE TEENS TRAINING IS ACCREDITED WITH YOGA ALLIANCE PROFESSIONALS, MAKING 52 CPD POINTS ALSO. Should you wish to attend both weekends (any venues) the total cost is £650 when booked together (both courses are available to complete singularly also). For a syllabus of this accredited training please click here!
Click here for the list of benefits in registering with Yoga Alliance Professionals
This course is also accredited with the CMA – Complimentary Medical Association (http://www.the-cma.org.uk/) – click here for MEMBER BENEFITS
DATES IN 2018
~
VENUE: CARNFORTH, North Lancashire (5mins from train station & M6)
Saturday 24th November & Sunday 25th November 2018:
Times are: 9am – 4pm (approx.) both days
 £400
(£650 when combined with the Teens yoga teacher training courses and booked together – any venue, see Teens webpage for dates)
–
DATES IN 2019
~
VENUE: POOLE, Holiday Inn Express (Dorset)
Saturday 16th & Sunday 17th March 2019:
Times are: 9am – 4pm (approx.) both days
 £400
~
VENUE: POOLE, Holiday Inn Express (Dorset)
Saturday 8th & Sunday 9th June 2019:
Times are: 9am – 4pm (approx.) both days
 £400
THIS COURSE IS ALSO AVAILABLE AS DISTANCE LEARNING AT £350.
~
This course is not just about relaxing and being calm, it is about bringing mindfulness into a persons live – which in turn is relaxing when someone knows how to be present with themselves and aware of themselves/environment in every moment.
The world today seems to be going by a fast pace. Not only are we going more, our minds are more active than ever. Just like technology, our minds are forever expanding with new knowledge and ideas. In order to cope with all this information we need to slow down and take stock. If we rush about at a vast pace, either physically, mentally, emotionally or even spiritually, we will hit a breakdown point. Now more than ever, we need to become aware of all that we do. We need to learn how to be present in this moment rather than rushing on to the next great plan, or inspiration that we might have. We are 'human beings' not 'human doings'. The clue is in the name!
There will always be more to learn and do, but there are many of us that are stuck in a pattern of forever feeling the need to do something, or to strive forwards in someway. This is the time we need to become conscious of what we are doing, see the behaviours that we have learnt and become stuck in, and how we feel in EVERY MOMENT.
You will experience yourself mindfulness, movement, meditation and relaxation throughout this course so you will have first hand experience that you can pass on in your classes.This is a wonderfully insightful and knowledgeable course, that will provide you with not only personal/professional growth, but also the skills and techniques to teach this to others—anywhere.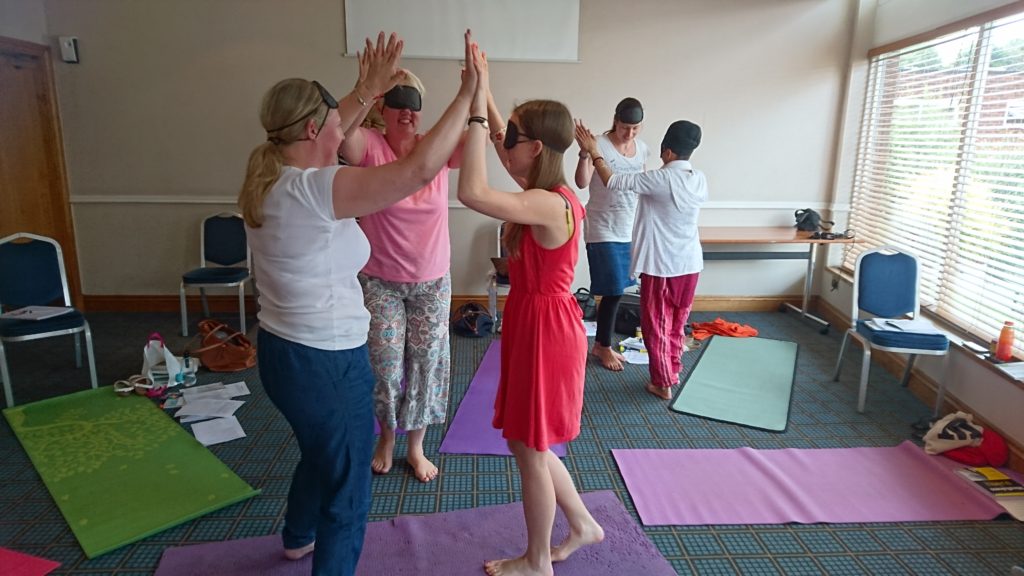 Topics covered are:

Introduction and recommended reading list

Mindfulness—Theory & Practice. What it is, how we use it and practical exercises.

Movement—Theory & Practice. What we do as Human 'Doings', how we use mindfulness in movement and practical exercises.

Meditation— Theory & Practice. What it is, how we do it, overcoming challenges and practical exercises.

Relaxation—Theory & Practice. What it is, how we do it and practical exercises.

Bringing it all together, who to teach and class plans.

Any other aspect of the course title that you feel you would like to know about…

What you gain from the course:

The 'Mindfulness for Dummies' Book by Shamash Alidina, is given to you at the start of the course and will be used as reference material throughout the course.

Certificate of  Diploma training with Yogakidz Worldwide

A hardcopy training manual with all the techniques and ideas inFREE advertising on our sister website: www.yogakidz.co.uk – on the 'Teachers Directory' page

Audios to support your own practice and to use also in your classes. Access also to past onsite films of trainings and other resources.

A working knowledge of mindfulness and how it relates to movement, meditation and relaxation.

Support from Yogakidz Ltd.

Entry into the Yogakidz Private Facebook group where you can ask questions, share ideas and network.

Marketing Resources—Flyers/Posters/Business card templates, Legal information, Logos, bookings forms, term & conditions, and much more. You can also apply for a DBS with us on completion of the training.

This course is also accredited with the CMA – Complimentary Medical Association (http://www.the-cma.org.uk/) – click here for MEMBER BENEFITS

For the first year on completion of the course(s) you will be mentored by us whenever you need answers to questions.  You can raise any queries along the way, and we are also here for you if you just want to bounce ideas off us.

ALL COURSES: The only extra cost after the course is that you need to pay a one off fee of £25, this registers you with us and allows you to use the Yogakidz Yoga Teacher title (the Yogakidz name is now recognised worldwide!). This gives you permission to use the Yogakidz logos and stationary, as well as much more information created by Yogakidz. You will have complete access to the resource page where you will find poster, flyer, business card templates, legal information and much more. The resource page is also constantly being updated year upon year.

Make A Booking

PAY PER MODULE IS ALSO AVAILABLE – Please contact us for more information if this is a better option for you (distance learning only)

NB: Courses are non refundable after booking, however it maybe possible to transfer to another course.

PLEASE EMAIL AFTER BOOKING TO STATE WHAT DATE AND VENUE YOU WISH TO ATTEND – Thank you!

Terms/Conditions. Code of Conduct, Disclaimer – please click here

ALL DISCOUNTS FOR ONLINE COURSES ARE, TO BE BOOKED VIA THE SALES & DISCOUNTS PAGE (left of this page)

ONLINE STUDENTS PLEASE CLICK THE IMAGE BELOW TO LOGIN TO THE ONLINE TRAINING CENTRE